Update – 2nd September, 2020 – Facebook has officially responded to the draft news media bargaining code by saying in an announcement, "…we will reluctantly stop allowing publishers and people in Australia from sharing local and international news on Facebook and Instagram." Will Easton, managing director, Facebook Australia & New Zealand said that, "Most perplexing, it would force Facebook to pay news organisations for content that the publishers voluntarily place on our platforms and at a price that ignores the financial value we bring publishers." Easton is referring to Facebook's figures that in the first five months of 2020, they sent 2.3 billion clicks from their News Feed back to Australian news websites at no charge – additional traffic they worth an estimated $200 million AUD to Australian publishers. He says that the proposed "new regulation misunderstands the dynamics of the internet and will do damage to the very news organisations the government is trying to protect." Australian treasurer Josh Frydenberg was steadfast in his response: "We're committed to these reforms – we won't be bullied, no matter how big the international company is, no matter how powerful they are, no matter how valuable they are."
THE draft news media bargaining code has been released by the Australian Competition and Consumer Commission in an attempt to force Facebook and Google to pay for the news content they publish on their platforms.
It's a world first as far as legislating for the powerful tech platforms to compensate news publishers for their journalism. 
The draft code, if adopted, will allow eligible Australian media organisations to bargain with Google and Facebook to secure fair payment for their news content. The code isn't mandating how much should be paid, but rather providing a compulsory negotiating process. 
If the news businesses and the digital platforms cannot strike a deal through a formal three-month negotiation and mediation process, then an independent arbitrator would choose which of the two parties' final offer is the most reasonable within 45 business days.
This would ensure disagreements about payment for content are resolved quickly. Deals on payment could be reached within six months of the code coming into effect if arbitration is required.
The draft code would also allow groups of media businesses to collectively negotiate with the platforms. This could include, for example, regional and community mastheads.
"There is a fundamental bargaining power imbalance between news media businesses and the major digital platforms, partly because news businesses have no option but to deal with the platforms, and have had little ability to negotiate over payment for their content or other issues," ACCC Chair Rod Sims said.
"In developing our draft code, we observed and learned from the approaches of regulators and policymakers internationally that have sought to secure payment for news."
"We wanted a model that would address this bargaining power imbalance and result in fair payment for content, which avoided unproductive and drawn-out negotiations, and wouldn't reduce the availability of Australian news on Google and Facebook."

"We believe our proposed draft code achieves these purposes," Mr Sims said.
"Nothing less than the future of the Australian media landscape is at stake with these changes." Australian Treasurer Josh Frydenberg
Regulators and governments have become increasingly concerned at the digital platforms' market power and the slashing of revenues by legacy news outlets in the wake of this dominance. 
In May, Nine chairman and former federal treasurer Peter Costello said that a code of conduct should force the companies to pay about $600 million a year to Australian media companies. 
This estimate seems extremely optimistic for an expected payday, however, with expected blow-back from Google and Facebook.
Melanie Silva, managing director and VP, Google Australia & New Zealand said, "We're concerned that the draft Code does not create incentives for both publishers and digital platforms to negotiate and innovate for a better future. 
"The Code also discounts the already significant value Google provides to news publishers across the board – including sending billions of clicks to Australian news publishers for free every year worth $218 million."
Facebook Australia said it was examining the proposed legislation before it would publicly comment.
"We are reviewing the government's proposal to understand the impact it will have on the industry, our services and our investment in the news ecosystem in Australia," Facebook Australia and New Zealand managing director Will Easton said.
In its response to the code concepts paper in June, Facebook outlined some of the benefits it says it provides to news publishers in Australia:
"Facebook's commitment to sensible regulatory frameworks for digital news is in line with the significant support we provide to the Australian news ecosystem. Our support for publishers comprises: free organic distribution of news on our platforms that grows the audience for news publishers; customised tools and products to help news publishers monetise their content; initiatives to assist publishers to innovate with online news content; direct investments by commissioning Australian news content that can appear on online services, including Facebook; and the indirect value to publishers such as brand awareness and community-building."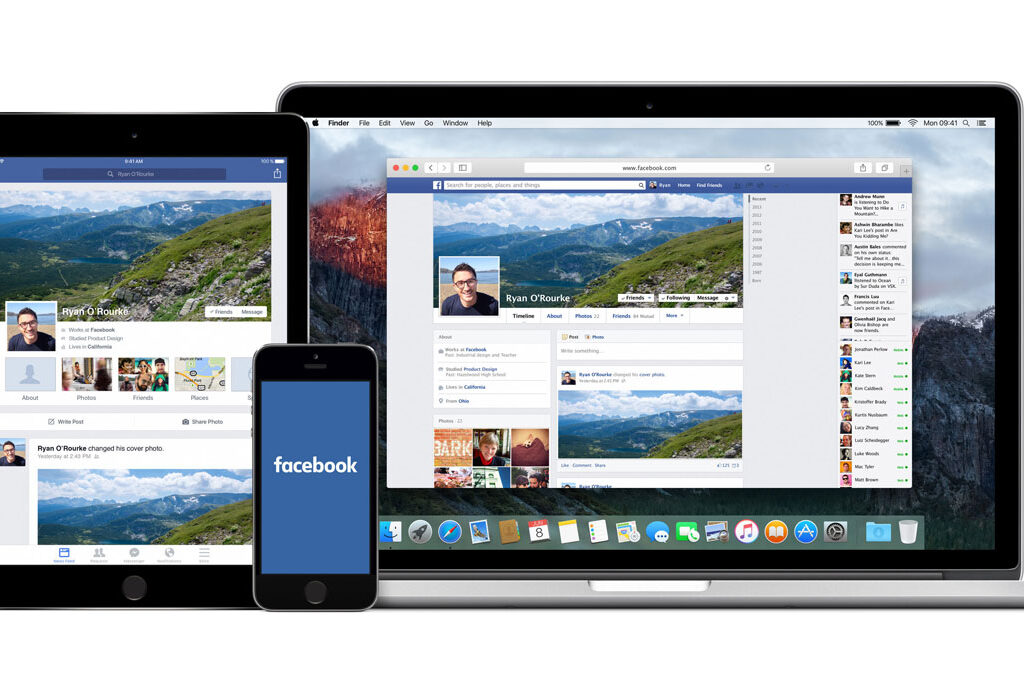 Australian News Media Rejoice
Michael Miller, News Corp Australia executive chairman said, "While other countries are talking about the tech giants' unfair and damaging behaviour, the Australian Government and the ACCC are taking world-first action. I congratulate them for their leadership.

"The tech platforms' days of free-riding on other peoples' content are ending. They derive immense benefit from using news content created by others and it is time for them to stop denying this fundamental truth.

"The ACCC's draft Code of Conduct is a watershed moment; it can force the platforms to play by the same rules other companies willingly follow and it ultimately means they will no longer be able to use their power to walk away from negotiations with news creators.

"This code has the potential to benefit all Australians by securing the future for the people and companies who serve real communities with real news.

"I look forward to entering into negotiations with the platforms as soon as possible."
The Media, Entertainment & Arts Alliance has welcomed the draft bargaining code. It claims it is an overdue step to force Google and Facebook to compensate media organisations for content they have been using for free.
"For nearly two decades Google and Facebook have built enormous fortunes off the back of aggregating content that others have made and others have paid for," said MEAA Media president Marcus Strom.
"It is a business model that has literally destroyed newsrooms around the world.

"It is time that free lunch comes to an end."
Some other outcomes in the draft code include:
Minimum standards on non-payment related issues – for example, digital platforms would be required to give news media businesses 28 days' notice of algorithm changes likely to materially affect referral traffic to news, algorithm changes designed to affect ranking of news behind paywalls, and substantial changes to the display and presentation of news, and advertising directly associated with news.

Clear information must be given to publishers about what sort of data is being collected including how long users spend on an article, number of articles consumed, and other engagement information.

The platforms would also be required to publish proposals for how they would recognise original news content on their services.

The ability for any news media business to prevent their news content being included on any individual digital platform.
The ABC and SBS are excluded from the remuneration process, as the government has said that advertising revenue is not the principal source of funding for public broadcasters. Anti-discrimination provisions are expected to prevent Google and Facebook from prioritising publicly-funded news to take advantage of this.
Google has previously firmly resisted paying for news, though it has said it will launch a licensing program to pay publishers for high-quality content for a new news experience launching later this year, with signed partnerships with local and national publications in Germany, Australia and Brazil.
The eyes of the publishing world will be on Australia as this mandatory code unfolds and is implemented, especially how Facebook and Google react, and if other platforms are subsequently included by the Australian government.