Leading low-cost carrier AirAsia has brought back its highly anticipated Megasale with sale fares to Asia from Australia from as low as $99* one-way for a limited time.
Travellers can fly to Kuala Lumpur from Perth from $129* per person one-way; Gold Coast from $169*; and Melbourne and Sydney from $169*.
Some onwards one-way fares from Kuala Lumpur are as little as $4* one-way.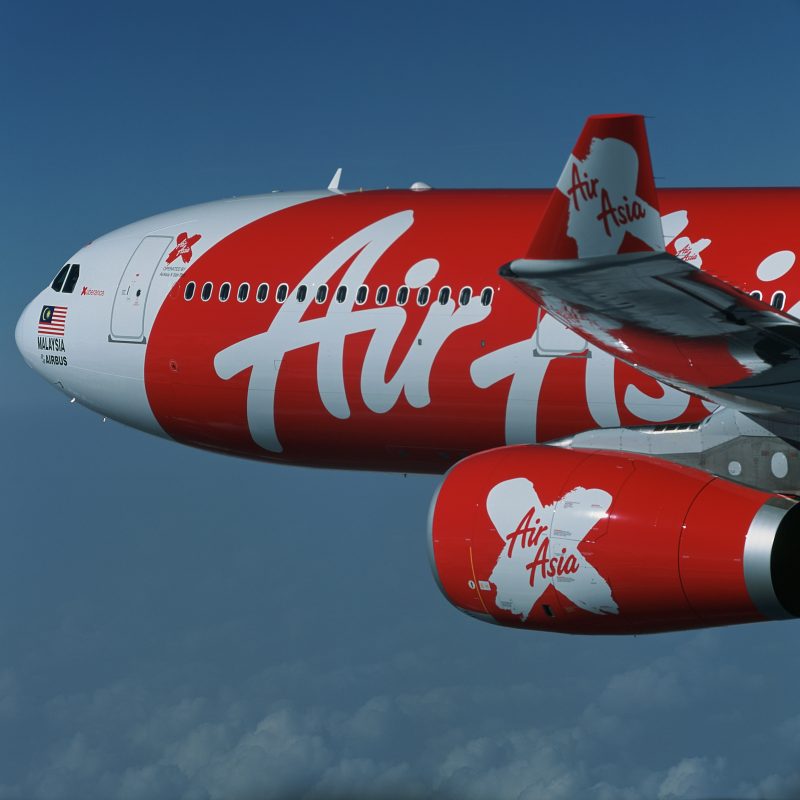 Fares are available to Bali one-way from Darwin from $99*; Melbourne and Sydney from $169* and from Perth from $119*.
The Megasale fares are available for booking from now until 13 September 2015 with the fares valid for travel from 1 March 2016 to 29 October 2016. Bookings to www.airasia.com
AirAsia Commercial Head of Australia & New Zealand Stuart Myerscough said the Megasale was an excellent opportunity for travellers who were planning their forward travel next year and wanted to get some advance fares at a very good discount.
"AirAsia's fly-through connectivity is proving very popular, ensuring that passengers have a smoother travelling experience right through to their final destination," he said.
"With new direct flights from Sydney and Melbourne to a favourite destination like Bali proving popular the expansive AirAsia network also offers a range of alternative destinations which are becoming more popular including Sri Lanka and Indochina."
AirAsia passengers are now able to fly into the brand new klia2 terminal in Kuala Lumpur, the carrier's main hub, which provides an even better experience for travellers, particularly those transiting through to other destinations.
Some of the more than 100 destinations on sale include:
From the Gold Coast or Melbourne, fly one-way to Siem Reap or Ho Chi Minh City from $199*; Langkawi, Phuket or Bangkok from $209*; or Hong Kong from $229*.
From Sydney, one-way economy flights to Ho Chi Minh City are from $199*; Phuket from $209*; Hong Kong from $229*; Colombo from $259* and Osaka from $289*.
From Perth, grab some great one-way fares to Penang or Siem Reap from $159*; Phuket from $169*; Hong Kong from $189*; Seoul from $229*; and Osaka from $249*.
AirAsia X, together with AirAsia, provides Australians with low cost fares and access to over 100 destinations across 23 countries.
AirAsia X was just named the World's Best Low Cost Airline Premium Seat for their business class flatbed and the World's Best Low Cost Airline Premium Cabin titles at the 2015 Skytrax World Airline Awards. The AirAsia Group also received its seventh consecutive year title as the World's Best and Asia's Best Low Cost Airline at the awards.
For bookings or further information visit www.airasia.com Flights and fares are subject to availability.
Travellers can also log onto AirAsia's one-stop travel portal at AirAsiaGo.com which offers a range of more than 80,000 three-star, five-star and boutique hotels to choose from.
*Flights and fares are subject to availability. Availability of connecting flights are subject to timings of the individual flights. Seats are limited and not available on all flights/days or at peak periods. Fares include airport taxes & surcharges. Processing fee is applicable for online bookings made by credit, debit or charge card. Processing fee does not apply to Australian customers paying with PayPal. Fees apply for checked baggage except on Business Class Flat Bed fares. Other terms and conditions apply. Booking period 7-13 September 2015 or until sold out. Travel period 1 March 2016 to 29 October 2016. Lowest possible sale fares are one-way online at airasia.com. Next best possible fare available via phone with additional $25 service fee. All amounts are in Australian dollars unless stated otherwise.