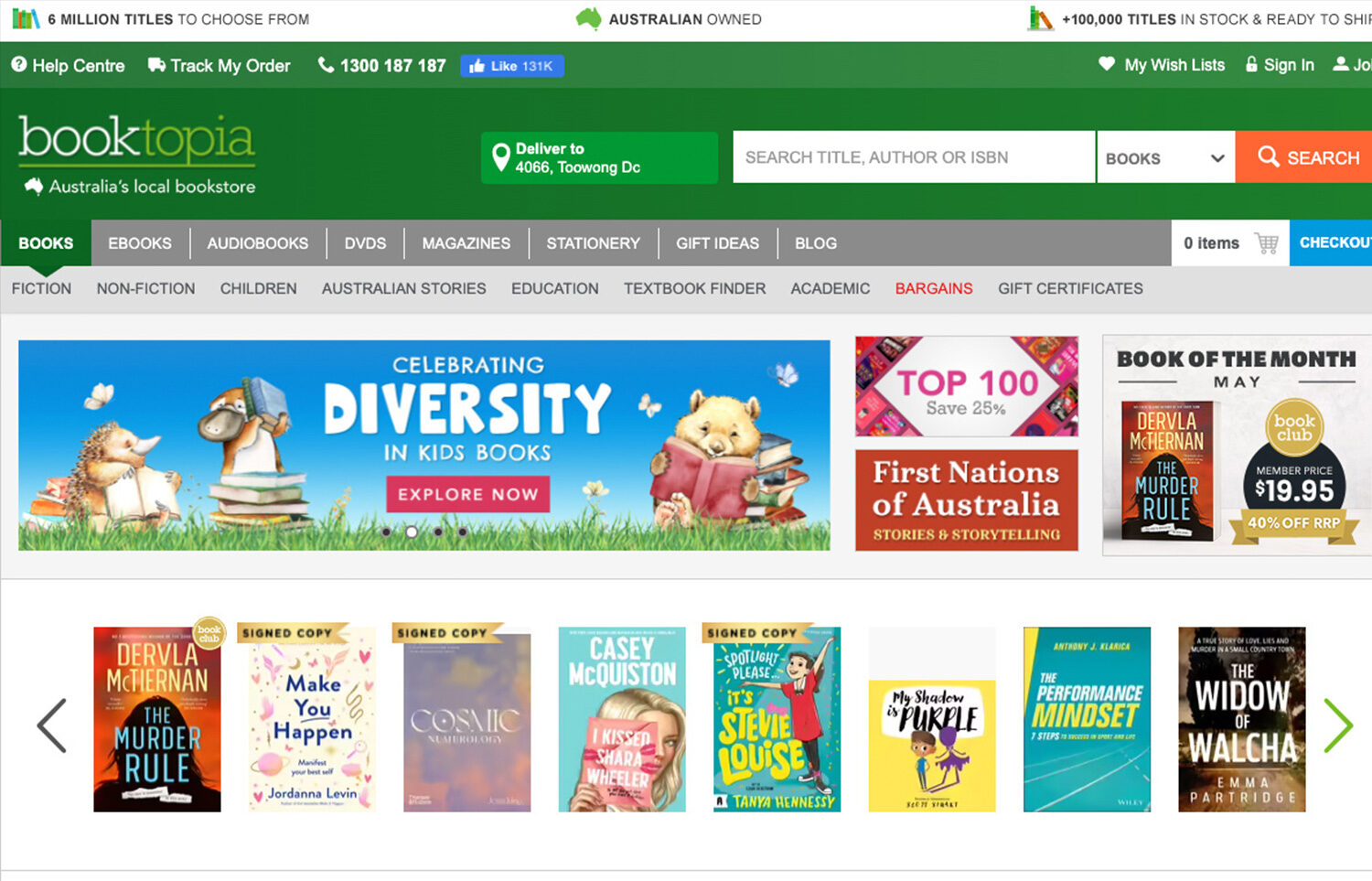 The Task
Online book retailer Booktopia wished to track its share of voice in the retail book market in Australia to monitor its reach in the marketplace through online, print and broadcast media exposure. The retail book market in Australia is very competitive - in order to optimise a company's reach and presence in the media, real-time analytic tools are needed to accurately measure how that company is performing.
The Solution
Creating benchmarks allows for the marketing team to set goals and strategise for effective solutions. One such tool that can be implemented is Meltwater's share of voice (SOV) metric. Meltwater is a media intelligence company that provides media monitoring and social media monitoring to help companies grow and build their brands. Pinpoint the major players in your industry and using media monitoring to determine what brands resonate with your target audience, and why. RGC set up a weekly and monthly Share-of-Voice (SOV) reporting matrix through Meltwater's media intelligence platform with the express purpose of measuring Booktopia's share of voice (audience reach) in comparison to identified key competitors such as Amazon and Dymocks.
The Results
In establishing and monitoring benchmark scores, the company can measure the percentage of the market that it and its competitors own based on SOV. It can also monitor the coverage and trends of these competitors. This competitive intelligence, and by paying attention to the data, allows Booktopia to make better-informed strategic decisions.
Project URL

booktopia.com.au

Client

Booktopia

Release Date

2022
Launch Project