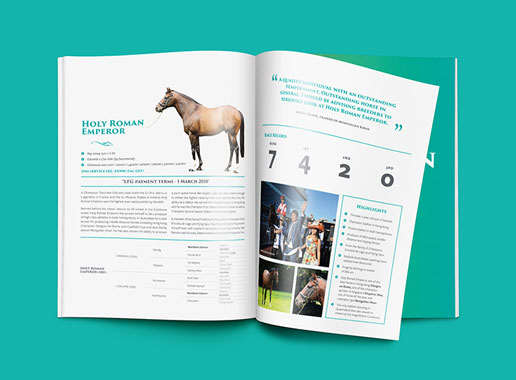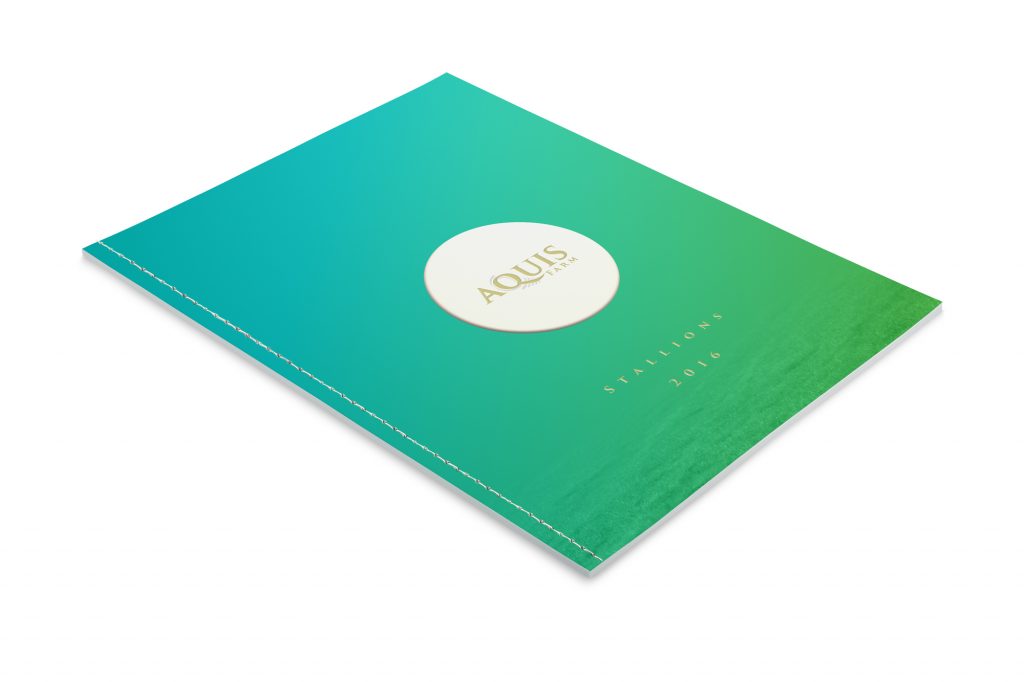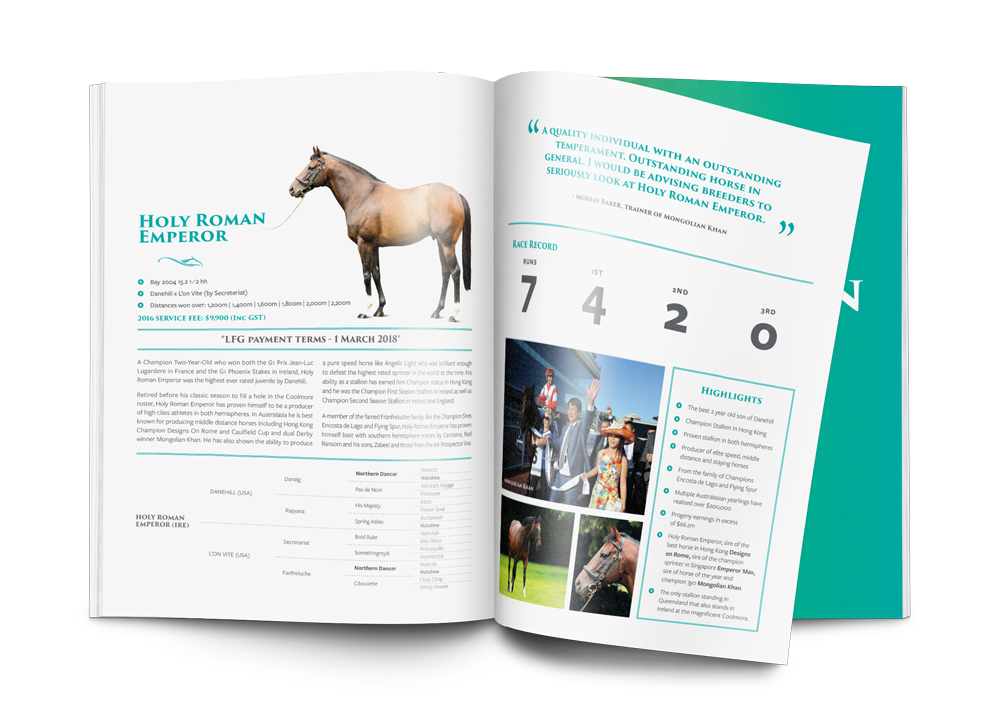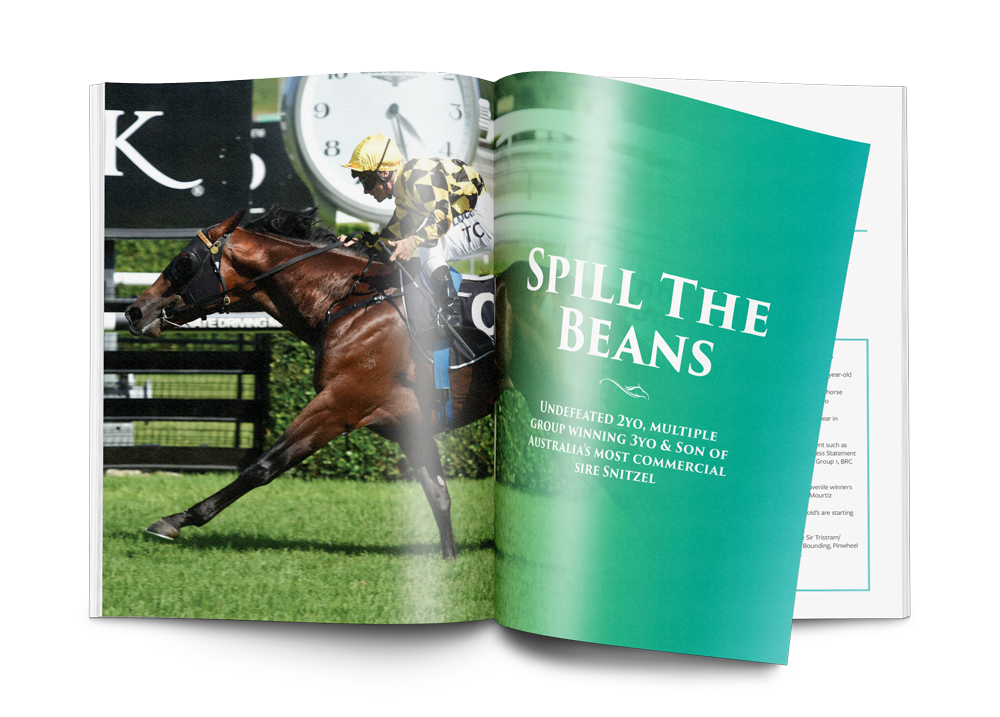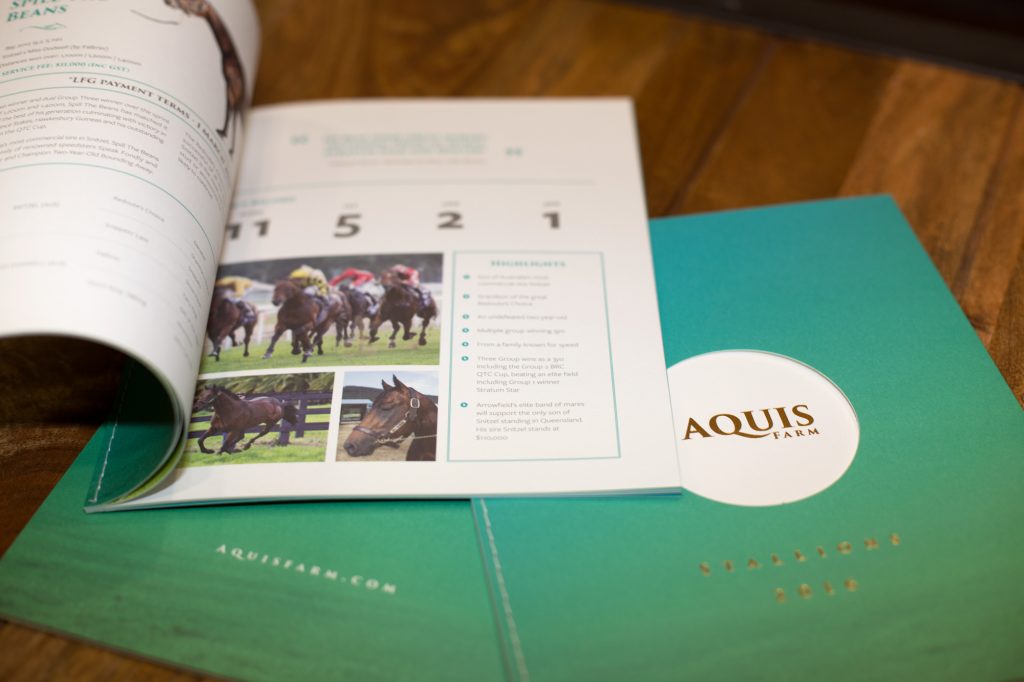 One of the joys of being a communication designer is that the process (if done right) forces you to become an expert on the subject matter you're designing for. Dealing with new subject matter requires a desire to learn new knowledge and understanding, luckily this is one part of my job that I love.
In this case it was thoroughbred horse racing. Before Aquis Farm joined RGC as a client, terms like 'sire', 'dam', 'walking in' and 'standing' meant totally different things to me. When I saw the word 'agistment' I thought it was a typo for adjustment. After a few months and many intense projects I've developed a good knowledge and appreciation for the unique world that is a thoroughbred horse breeding.
As a brand within the thoroughbred racing and breeding industry, Aquis Farm was relatively unknown six months ago. Today, the organisation has grown to employ more than 50 staff and has a roster of high-profile stallions for 2016. New Chief Operations Officer Marcus Langer has hit the ground running, bringing in a wealth of knowledge and experience in promoting this type of business. He has a very clear vision of where he wants the Aquis Farm brand to go. We developed the 2016 Stallions Book to define a new sophisticated look and feel.
After much research into the industry and how similar organisations promote their services, the one thing that stood out to me is that for 'the sport of kings', the communication design and branding presented much like dunces. The level of quality didn't seem to reflect that same level of sophistication and classic touch that we all expect from the sport. The vast majority of pieces that I found were a sensory contradiction. The content presented high-profile horses and people. The investment in the sport was evident, but visually that level of sophistication didn't translate into the promotional material. It was like drinking a glass of vintage Grange out of a plastic cup.
So when RGC pitched a shift up in class regarding how the brand is promoted, it was an idea borne out of an opportunity to leapfrog competitors and set a new standard of design for the industry.