The Corporate brands of the Flight Centre Travel Group are celebrating after being named in The Australian Financial Review BOSS Most Innovative Companies list for 2019 last night in Sydney.
The prestigious annual list, published by The Australian Financial Review and Boss Magazine, is based on a rigorous assessment process managed by Australia's leading innovation consultancy, Inventium, in conjunction with a panel of industry expert judges. 
The brands of FCM Travel Solutions, Corporate Traveller and Stage and Screen combined are represented as Flight Centre Corporate in the Professional Services list and are recognised for bringing a revolutionary AI-inspired online booking tool, Savi and smart assistant mobile application, Sam to the Australian Travel market.
"We are thrilled to announce the first-ever industry-specific Most Innovative Companies List. What separated the most innovative organisations from the least, was the involvement of the customer the entire way through the innovation process. Leading innovators also had strong mechanisms in place to recognise the innovation efforts of their staff," said Dr Amantha Imber, Founder, Inventium.
Savi is an exclusive online booking tool which has been developed by our Corporate brands in conjunction with the company's technology partner, Serko. It is available exclusively for customers of FCM Travel Solutions, Corporate Traveller, Stage and Screen Travel Services. Savi includes rich content, unique user modules and exclusive functionality that can't be found elsewhere in the market. Savi and Sam together deliver an integrated superior travel experience.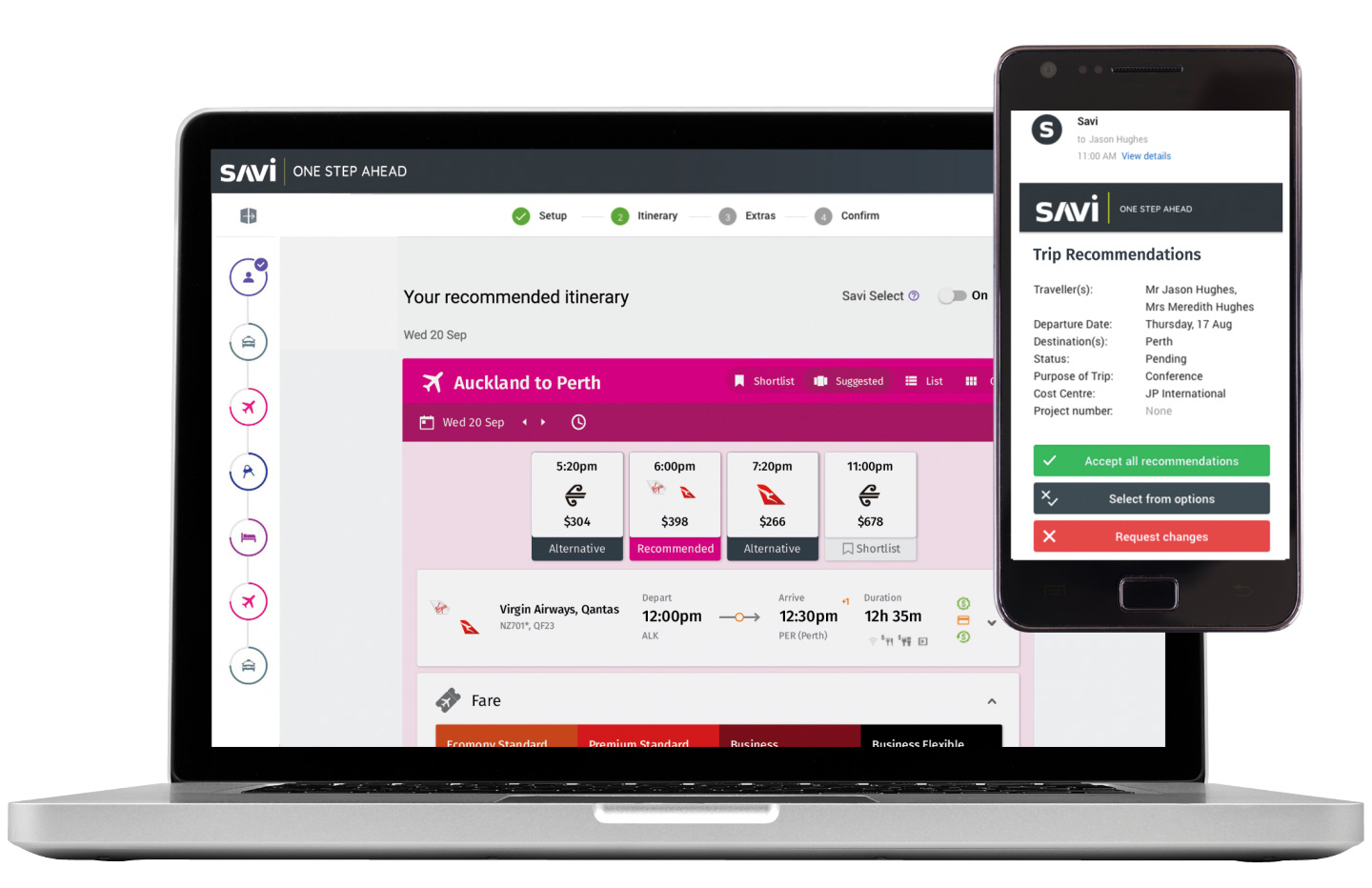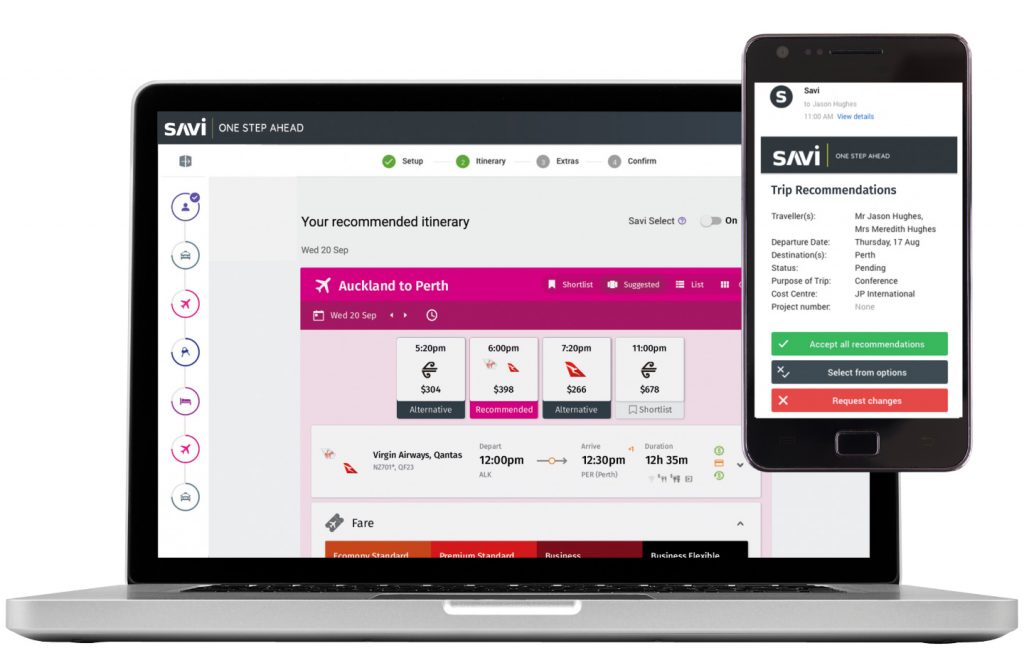 Executive General Manager – Flight Centre Travel Group Corporate Division James Kavanagh said that Savi was created in response to the poor user experience observed from many online booking tools in the corporate travel sector.
"Savi was developed to incorporate Artificial Intelligence (AI) to create a smarter, better and simpler user experience for the business traveller and travel co-ordinator," Mr Kavanagh said.
"Savi was born in response to a number of requests from customers to better streamline their business travel programs.
"Engaging with our customers we identified opportunities to address inefficient and costly actions in the online travel booking process which led to the development of Savi and its exclusive modules that leverage the latest in AI capabilities."
The Savi Select, Savi Credits and Savi Voice modules help businesses and travellers make smarter decisions to maximise their travel savings.
Mr Kavanagh said that customers were engaged with at all stages of the product development process to ensure that it was adequately meeting their needs.
"For the first time, Savi is bringing a leisure booking experience into the corporate world in Australia and New Zealand. It has saved our customers time with its intuitive recommendation engine and traveller engagement model to expedite the booking process with the widest range of products including exclusive rates for our corporate customers," Mr Kavanagh said.
"It is a leap forward as a customer-centric product and providing improved productivity."