Brother & Co has taken out Best of Show at the 2021 Brisbane Advertising and Design Club Awards for their 'Slow Down Songs' campaign for client Australian Road Safety Foundation, their one entry in the show in the Creative Innovation category.
Chairman of judges Mark Harricks said, "It's a global idea and a world class piece of work – an idea that originated here in Queensland but could be translated across Australia or the rest of the world.
"When the jury saw the entry there were comments all-round – 'I wish I had done that'. It's the sort of work that we should be heroing so that more people hear about it."
Brother & Co's Andrew Thompson and Piet Human said of the entry: "The Australian Road Safety Foundation briefed us to develop a campaign to remind people to slow down to 40 around School Zones as kids returned to the classroom in 2021.
"Over 100,000 Slow Down Songs were served during 'Back to School Week' across Queensland. The Australian Road Safety Foundation has now gained approval for a national roll-out in 2022."
View the Best of Show here.
Once again, video advertising delivery specialists Peach sponsored the BADC Awards which were held on Saturday night at The Fortitude Music Hall in Brisbane.
Peach's Lauren Yelavich said: "This is our third year sponsoring the BADC, we are so excited to see what the team has planned for the coming months now we are back from the wilderness.
"For so many, the last couple of years has certainly had its challenges but it's also been an opportunity for growth and transformation, which is evident by the brave and bold work that was showcased on Saturday night."
With over 550 people in attendance, the awards night, hosted by Ian 'Dicko' Dickson, was the first Awards Night held since 2019 with two years of work covered, due to COVID. Over one thousand entries were received, with a total of 221 medals awarded on the night in a carefully planned 2.5-hour ceremony.
VMLY&R led with the largest overall number of medals and finalists, awarded a total of one gold, two silver, eleven bronze and another eleven finalists. ROMEO Digital took home the most medals with eight silver and ten bronze. Romeo's work for Australian Council of Prawn Fisheries 'More than a Prawn' took home three bronze, three silver and a gold medal.
The night also belonged to a number of smaller independent agencies with Type + Pixel taking home nine medals, and Rumble, Brainheart, Flip, DSR Branding and Theola also taking home record medal hauls.
Client of the Year was awarded to Signet Packaging. Chairman of judges Mark Harricks said, "Signet put in a lot of work and it is clear that they are a client that is clearly brave. But it wasn't the volume of the work but the consistency, creativity and variety that stood out.
"They're a client that produced work that just made us laugh and we felt like after the last two years they just wanted to produce work that made people smile."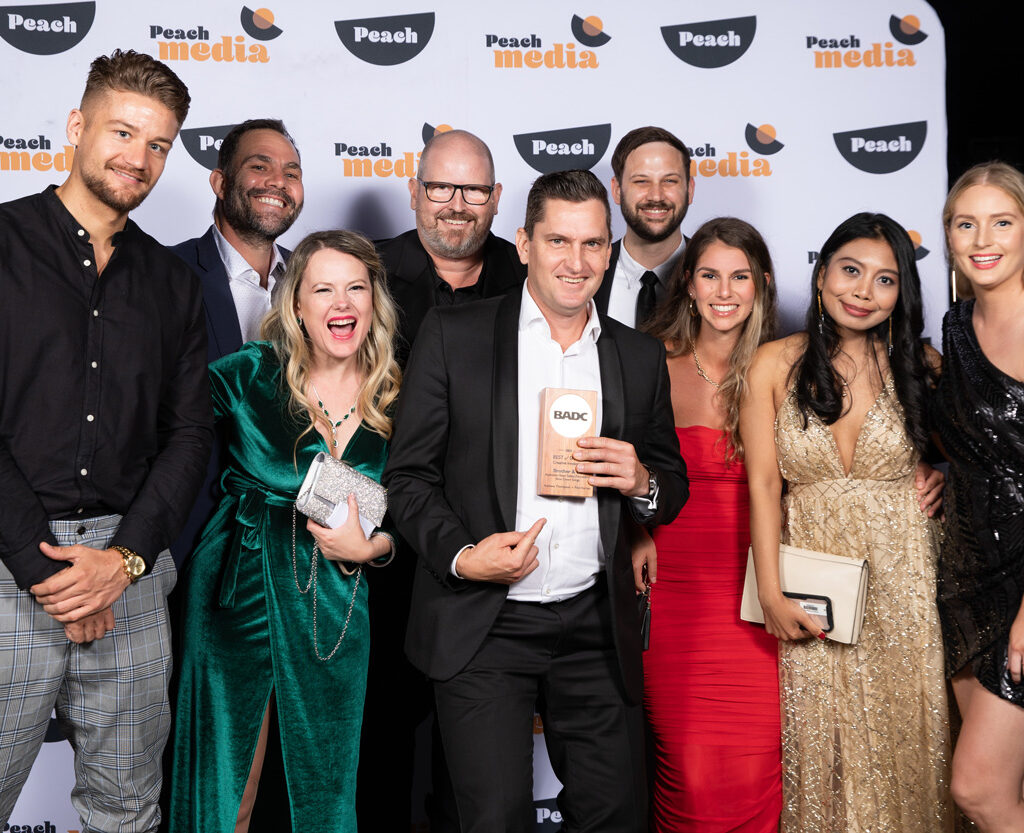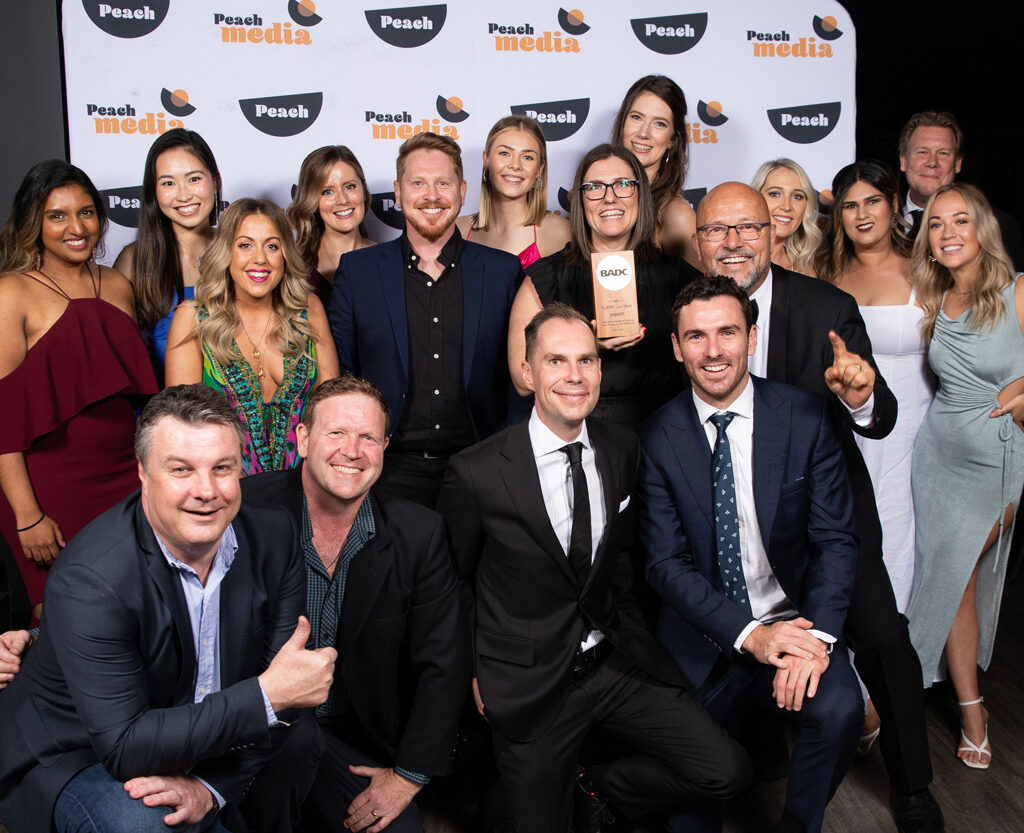 Hall of Fame Induction
Inducted into the BADC Hall of Fame with the greatest respect and love, was Joan Sankey who passed away in 2020.
In announcing Joan's induction into the Hall of Fame, BADC President Stuart Myerscough said: "The Hall of Fame presents an opportunity to immortalise someone whose contribution to our industry warrants being called a Legend. Someone that the industry looks up to. Someone who has influenced, mentored, encouraged, and contributed to making the work, the people, and our industries in Brisbane, better for having been here. This award is not given lightly and is only awarded when it is merited.
"This year's inductee is certainly all of that. Joan loved the industry from her early days in agency and then through various production companies. She was an instrumental part of the success and growth of two of Brisbane's largest production companies. But that isn't the success we honoured on Saturday night.
"Here are some of the lovely words said about Joan:
She had an infectious laugh and was always such a positive wonderful part of our work lives
She was instrumental in helping to build a strong film community in Brisbane
Always had a smile on her face and ready to have a laugh
She was so giving of her time and had the patience of a saint
Always willing to help young producers understand and grow
She was always at the other end of the phone, to just about every crew member in Brisbane, to offer her knowledge and advice whenever they asked. And boy did they ask!
Her larger-than-life personality and the energy that she brought to her work every day was contagious
I want to nominate this person to show our industry the type of person she was and remind others of the fact there is always someone in the background working as hard, if not harder than you
She trained me in my first week of the industry, and 30 years later I was still calling her for her advice and help
She showed me that there is an unsung hero in the background who works hard, does not ask for credit and just does it.
"Joan Sankey passed away late last year doing what she loved, and this industry is so much better for her having been here."
All the finalist and medal work can be viewed online here.