Producing high-quality narrative content can be time consuming and expensive. Whether it is based on research, customer testimonials or product focussed, your written content is the foundation of successful marketing.
Well-executed high-impact narrative content will address your buyers' concerns at every potential stumbling block throughout the buying cycle, easing their worries and ushering them to the next step in the process. Despite its importance many marketers will make the fundamental error of utilising narrative content in too few channels, wasting the opportunity to supercharge their return on investment.
With some simple creative thinking every piece of content can, and should, be utilised across at least five different owned, earned and paid channels. Developing a simple strategy for each and every piece of content you produce to maximise its value across other channels should be a fundamental part of the ideation, planning and execution strategy. This re-purposing of content for alternative channels will supercharge your investment.
START WITH A FOUNDATIONAL PIECE
Over many years as a publicist I've learned that high-quality, proprietary research is PR 'gold'. Insightful research packaged in a good media release can deliver many multiples of return from editorial coverage in the earned media.
But the story should never end there. The narrative essentials of a media release – strong headline, great lead paragraph, some quotes and background contextualisation – are often very specific to their purpose. However, like almost any piece of content produced for a specific purpose, it can form the genesis of countless other pieces.
While a media release is great for sending to journalists and storing on the news section of your website, the re-purposing of it it for other channels will significantly amplify its value.
CREATE A LONG-FORM, SEO-FRIENDLY FEATURE
Some of the most powerful content takes complex ideas and chunks them down into easily digestible bites – that is often the main purpose of a media release. For large parts of your audience, shortening narrative content down to a few hundred words or less is ideal. But for a small part of your audience, particularly if you work in the B2B space, long form content of more than 2,000 words can be extremely engaging and valuable.
Taking the time to expand your media release into a more detailed narrative and integrating an SEO keyword strategy with more of everything may take some time, it is these pieces that often become extremely valuable evergreen content that attracts traffic for months and years.
GO NATIVE
Many marketers often neglect using narrative content in paid media channels. Using narrative content in paid channels is primarily done using native advertising. For the uninitiated, native advertising is the use of paid ads that match the look, feel and function of the media format in which they appear.  Native ads are often found in social media feeds, or as recommended content on a web page. Unlike display ads or banner ads, native ads don't really look like ads . They look like part of the editorial flow of the page.
READ MORE: Native Ad Spend Will Make Up Nearly 60% of Display Spending in 2018.
The key to native advertising is that it is non-disruptive – it exposes the reader to advertising content without sticking out like a sore thumb. Highly-engaging narrative content utilising the principals of narrative storytelling are most suited to native advertising.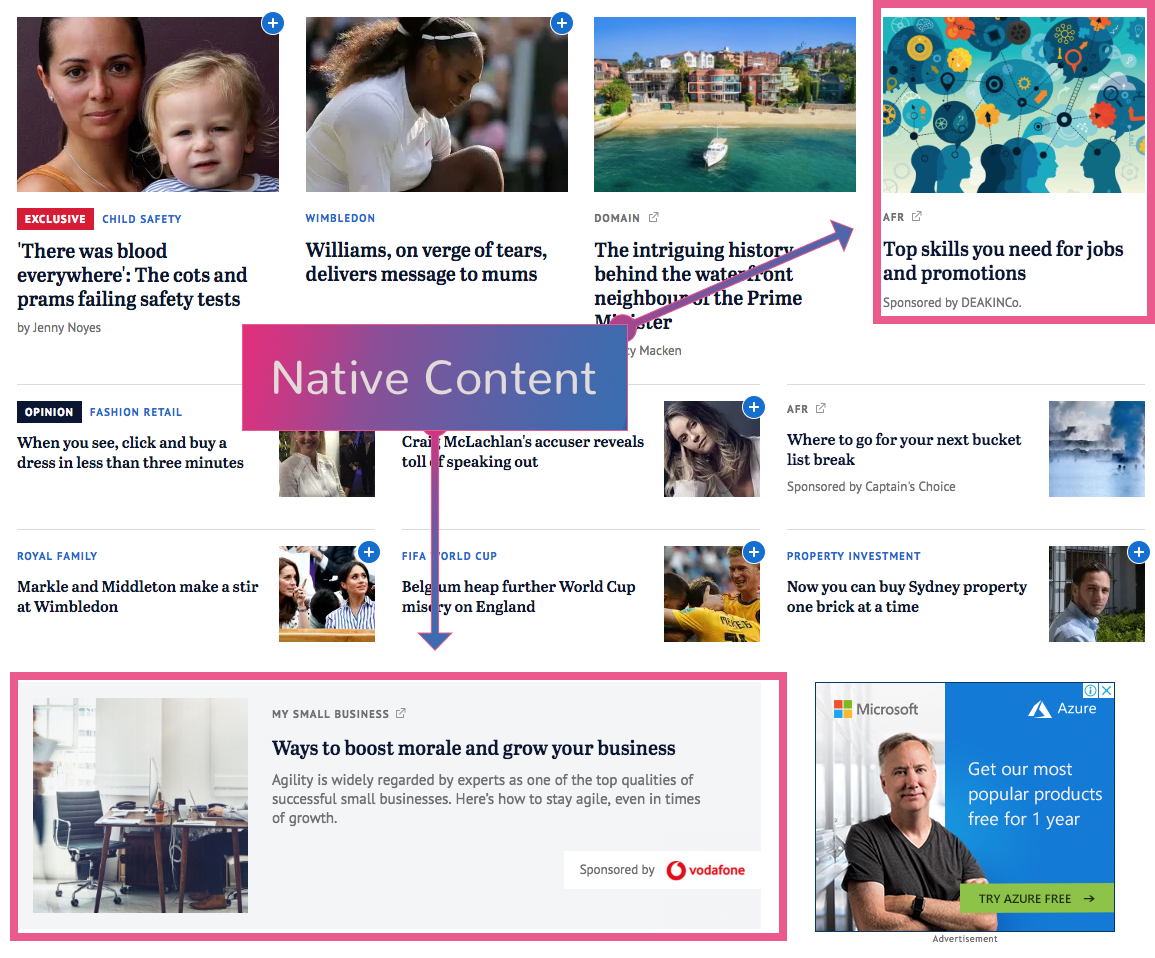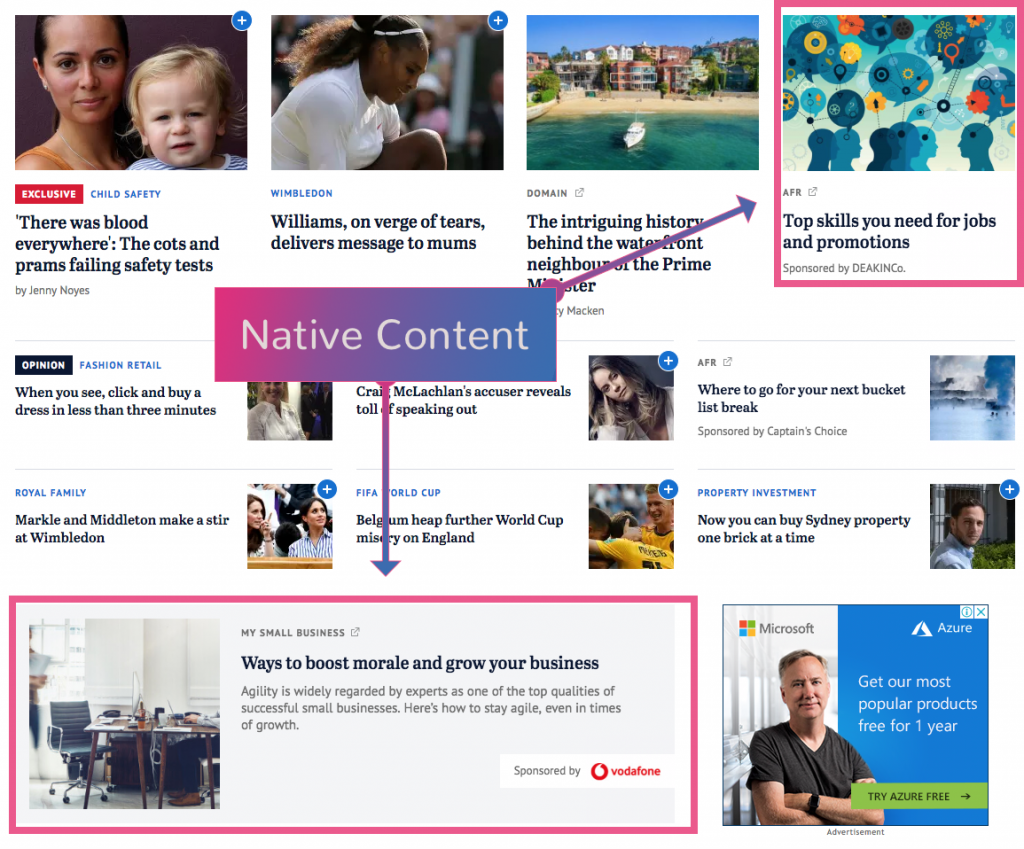 TELL YOUR TEAM
The main priority of marketers requires that are often focussed exclusively on external audiences. Finding and recruiting new customers is their primary purpose. Sometimes, particularly in large companies, there can be a large disconnect between the way a brand is positioned externally and the way other, non marketing, functions within a company see the brand.
Sharing narrative content and explaining the how, why, what and where it is being used externally is a great way to build a commonality of purpose within an organisation. If product developers know how their work is being sold to customers there should be a much greater alignment of interests.
ADD INTERACTIVE VISUALS
Findings from the 2015 Content Preferences Survey show that a majority (91%) of buyers prefer visual and interactive content rather than traditional, text-based formats. This higher level of buyer engagement offers prospects a more valuable buying experience — while also providing marketers with deeper insights for future marketing initiatives.
Adding interactive elements to popular content formats such as video can boost engagement and lead to greater insights about prospective buyers, experts noted. Short videos, image galleries, infographics, interactive tools, calculators are all great tools to give your narrative content so extra oomph. Even a simple thing like extracting a quote from the piece and turning it into a graphic can improve engagement.
This list is by no means exhaustive but a good start to understanding how getting creative can turn one idea into many opportunities.