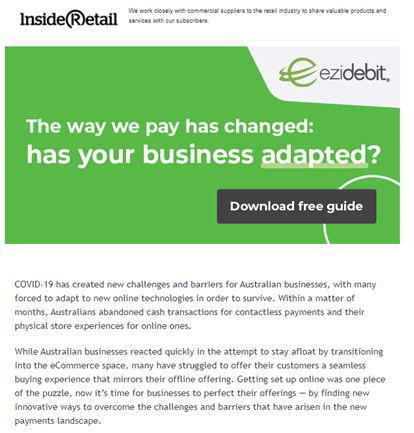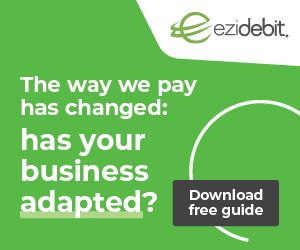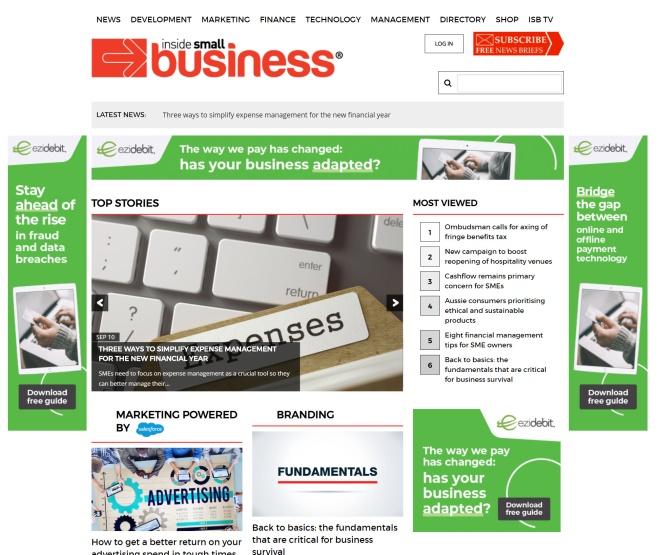 Leading payments solution provider Ezidebit was looking for a vehicle to promote its 2020 Payments Trends guide, which provided analysis and thought leadership on the changing landscape of payments technology and ecommerce in Australia. This online guide was produced by Ezidebit to primarily assist small and medium-sized enterprises understand what new customer experience expectations look like from a payments perspective.
Publishing group Octomedia was chosen by RGC and Ezidebit as the partner for a paid campaign utilising their two publications Inside Small Business and Inside Retail to educate SMEs about the five Payment Trends in the guide, increase brand profile and engage with readers. Both platforms had the necessary reach to engage in a brand and qualified lead generation campaign targeted at small business owners, retailers and operators.
The Promotion
A two-month promotion was executed in September and October 2020, which included a website advertising takeover, EDM content placed on website and Solus EDMs delivered to subscriber base.
Results
The promotion delivered the following results:
Inside Small Business Solus EDM sent to 10,200 target subscribers
Inside Retail Solus EDM sent to 33,400 subscribers
Newsletter ads – Ezidebit MREC sent to an average of 11,200 subscribers 3 x week for September
Website takeover delivered over 10,000 impressions in September
Ezidebit exceeded all publication averages for Solus EDM metrics, website takeover and Newsbrief MRECs, including open rates and click-throughs.